Through our experience in developing productive urban and rural food gardens, we now offer household food garden solutions, using hydroponics or permaculture. We setup custom food garden to provide your home with a regular supply of fresh organic produce.
Plants are grown in organic growbeds, you have full control of your own crops with non gmo seeds and seedlings from sustainable sources.
We only use a natural, eco friendly and organic range of insect sprays and repellents.
Choose from our crop menu for all seasons. Our standard garden solution allows you to plant a variety of up to 350 vegetables.
We provide a full hand over for your garden including basic training on how to maintain your garden to achieve the best results.
All our gardens include a simple irrigation system which just requires you to connect your hosepipe to water the garden.
The garden is protected in customized tunnels, from the ever changing climate and severe storms.
We do a site analysis at your home or office, where you would like your food garden. We then prepare a garden design and proposed crop allocation for your approval. Once approved we raise an invoice for a 50% deposit, once received we begin the setup of the garden. It will be completed within 3 working days, we then provide you with a handover and basic training on how to manage the garden, after which we invoice for the balance of payment. We are then available for ongoing advise and support where necessary.
Our expert team is just a call away, we are there to provide you with ongoing advise and support where needed.
A new era of home gardening is here.
Package Includes:
5m x 2m tunnel
Built-in Irrigation, just connect your hose
350 Seedlings, quantity may vary depending on plant selection
Onsite training
Garden maintenance manual
All for only R4850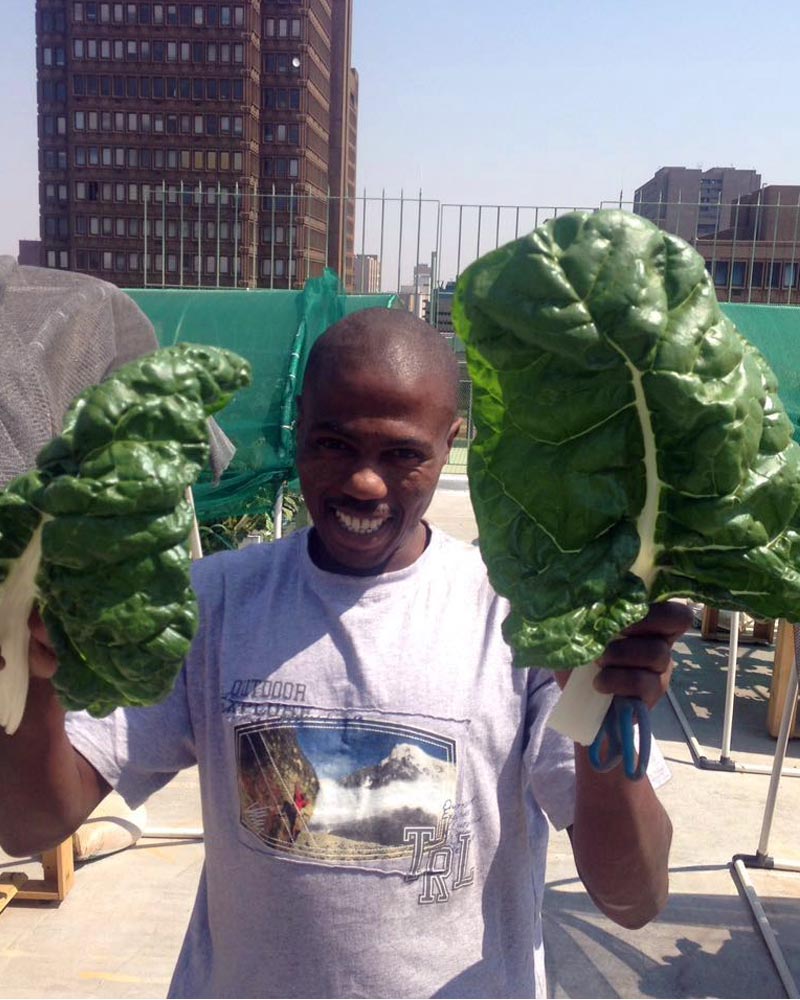 Start growing your own healthy vegetables today.
Call us on 082 902 0110 or +27 82 654 7918 to get started right now or order online today.
+27 082 902 0110  or  +27 82 654 7918
Johannesburg, South Africa
info@myfoodgarden.co.za
Receive useful tutorials on small-scale farming and follow our farm projects.
"The team have helped me in understanding the business value of my household garden. Now I know how to design a productive food garden for better variety of nutritional vegetables and also to know the potential of how many crops I can produce, how to price them and sell them. It has saved me a lot of money for my family and has made me some extra money in selling my produce from the garden."
"I am now even more motivated to continue growing vegetables for both my house and for selling. I now have a productive food garden that is giving my family fresh organic produce and is also generating additional income for me. I have also managed to register my agri-business and I am now planning to grow business. I have also learnt a lot about the importance of budgeting my time and money in order to achieve my goals."